Big OUCH for for Inter last week!
Let's not get into the rhetoric of why, or maybe let's do.
Inter fans saw their team crashing out of the Europa League last Thursday and with this elimination came the inevitable death of any hope for any trophy this season. Inter fans must have strong hearts!
It has also been one hell of a week in our household as our dearest friend Loony has been excited for this derby of Inter vs Milan for quite a while.
Loony tends to get overexcited just by watching previews of the games and watching critics and journalists discussing the matches. When he is excited, Loony tends to eat an uncontrollable amount of sweets with the result of becoming agitated jumping from one place to another like a crazy cat on a sugar rush. Funny for some, but, tiring!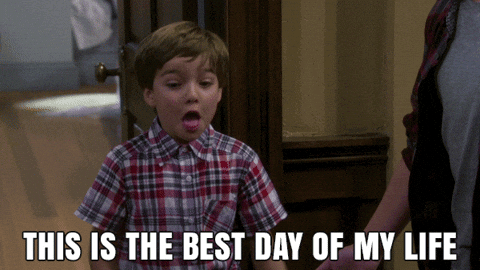 The Milan derby is always a much awaited fixture whatever the relative current team forms and fortunes. And like other times before, both teams came into this one carrying opposing forms and results.
Inter started the season positively but that did not last for much long. A storyline becoming more and more familiar with Inter's seasons [laughing emoji].
On the other hand Milan started the season on a dubious note but have since recovered brilliantly. The amazing run by AC Milan saw them overtaking Inter in the Serie A table prior to yesterday's derby.
The mid-season signing of Polish striker Piatek for the 'Rossoneri' has brought with it plenty of goals and wins for Gattuso's side. In contrast Inter have since 'lost' their main striker and back then captain, Mauro Icardi. A soap opera of sorts which have led the ex-Inter captain to be side-lined after personal clashes with the club.
Based on current form and with the home crowd advantage, the expectations for this one favoured AC Milan. Many were curious on whether Spalletti's men would be able to react positively after Inter's shocking defeat and exit from Europa League last Thursday
SERIE A: AC Milan v FC Inter
The 'Derby della Madoninna' is always one of the most anticipated fixtures in Serie A and yesterday's derby lived up to the expectations, producing an enjoyable spectacle which ended in a 2-3 win for Inter.
It was a joy to watch with both teams openly facing each other, scoring five goals in total and plenty more chances at goal. It was a derby played on a good fast pace making it enjoyable even for the impartial fans.
Inter edged this one and Loony thinks the result was fair. Spalletti's side did not act a Barcelona-like performance but they were certainly the better side and the team's reaction after the recent bad results was of note. If anything they showed heart and spirit throughout the entire game. Kudos!
To be completely fair AC Milan had the upper hand in the second half after an opaque first period and they could have even snatched the draw at the end with a couple of close chances.  Overall, most would have expected a much better overall display by the 'Rossoneri'.
RATINGS
Matias Vecino – 7/10 OMNIPRESENT
A solid performance by the Uruguay international backed up with an early goal after just three minutes. Showed to be quick and alert in the occasion of the goal but was always present leading the charge in Midfield. Omnipresent!

Lautaro Martinez – 7.5/10 CONSTANT DANGER
Loony's Man of the Match goes to Lautaro Martinez. The 21 year old striker has been unexpectedly called up to fill in Icardi's shoes. Not an easy task for anyone let alone for a young striker in his first season in Serie A. Damn he was good! A constant pain for Milan's backside, the Argentian also provided a great layoff to Vecino in Inter's first goal and showed quality under pressure by scoring a penalty for Inter's third.
His roar says it all!

Danilo D'Ambrosio – 7/10 LIFESAVER
Had one of his best displays of the season by pushing forward at every chance he had. He also saved the win with a goal-line block in the dying seconds of the match! Lifesaver!

Krzysztof Piatek – 4/10 ENIGMA
We have all got accustomed quickly to Piatek's goals at Milan. However, in this one the Pole did not only fail to score but was completely controlled and cut off the game by the Inter defence.
It was a hard blow for the AC Milan fans as they had already the first derby played this season against their 'cugini'.
The anguish of a derby loss is never easy to digest as easily portrayed by this Milan fan.
Cheer up Milan fans. The race is not over yet! J😜
Real Madrid without Cristiano Ronaldo was like Golia without hair. The team suffered a couple of humiliations and some defeats...