Premier League : Tottenham vs Arsenal
Saturday started off in style with Tottenham facing Arsenal at Wembley, in one of the London derbies in the Premier League.
The Gunners started off on the right foot opening the scoring via their Welsh midfielder Aaron Ramsey who scored in the 16th minute of the first half.
Tottenham came out better in the second half and equalised through a Harry Kane's penalty in the 71st minute. The penalty call was a dubious one as from replays it was determined that Kane was in an offside position.
More drama was to be lived in the dying stages of the game when once again a doubtful penalty call was made by the referee, this time in favour of the Gunners. Arsenal's top scorer Pierre-Emerick Aubameyang stepped to take the spot kick only for him to see Spurs goalkeeper Lloris stopping his effort. Without taking anything away from the keeper's save, if we have to be brutally honest, Aubameyang's effort from the spot was quite lame, hitting it only a couple of feet away from Lloris.
Tottenham's defender Vertonghen completed the task by swooping-in to make a crucial interception on the line before Arsenal players could convert the rebound. Alex Torreira was later sent off for a separate incident just before the final whistle.
Final Score 1-1.
LOONY'S RATINGS
REFEREE A. TAYLOR and his assistants – POOR 4/10
Two wrong penalty calls almost make a good claim for VAR on their own.
Pierre-Emerick AUBAMEYANG – SOILED 3/10
Even worse than the refereeing team! Not only did he miss the penalty kick with a truly flaccid effort but also squandered the chance on the rebound and several other chances. Pull up your sleeves Pierre we expect better!
JAN VERTONGHEN – VITAL 7/10
While faulting a bit on the conceded goal, sprinting into the area and saving a point for your team in the 91st minute of a London derby is PRICELESS! However, replays show that Vertonghen entered the penalty area while Aubameyang was kicking the penalty – sneaky!
Needless to say, the Arsenal fans were not happy about it feeling the penalty should have been re-taken.
Serie A: Lazio vs Roma
On to another derby, this time in Italy's Serie A and capital Rome where fierce rivals Lazio and Roma were facing each other at Stadio Olimpico.
The thing that stood out the most in this one was Roma's defence and not in a good way. Slowness and disarray have been negative factors in Roma's defence many times this season with coach, Di Francesco now hanging by a thread.
Final score 3-0.
LOONY'S RATINGS
Roma's ENTIRE DEFENCE – HORROR SHOW 1/10
While the Lazio team was not redefining the world of football, some of the Roma defenders seemed like to suffering from dementia at times getting lost in some sort of trance. To be completely fair, the display of the entire team was simply pathetic.
DAVIDE ASTORI – REMEMBERED 10/10
The ex-Fiorentina captain, Davide Astori passed away in his sleep last year. And the most beautiful moment was when in the 13th minute the match was halted and the entire stadium cheered in his favour a year on after his death.
La Liga; Real Madrid vs Barcelona
El Clasico in Spain is not a derby but is undoubtedly the biggest game in Spain between two giants in world football.
Barcelona won this one away from home with a 0-1 score line, having beat Real Madrid 3-0 earlier on this week and knocking them out of the Copa Del Rey.
The Catalans are now 10 points clear at the top of La Liga.
LOONY'S RATINGS
Ivan RAKITIC – DELIGHTFUL 7/10
He decided the game's outcome scoring a wonderful chip over Courtois but also ran the Midfield for the Blaugrana in a sublime fashion.
Gareth BALE – ANONYMOUS 3/10
The Welshman is not living the best time of his life at Real Madrid these days, penning an anonymous performance and a shocking display which got him booed and criticised by his own fans.
Sergio RAMOS –USUAL SHENANINGANS! 5/10
The master of the dark arts could have easily been booked three times. He also stepped out wrongly and failed to close Rakitic in the occasion of the goal. But the worse of Ramos came when it looked like he caught Lionel Messi with a stray arm which he later defended by saying it was accidental.
Well, while we cannot say for sure what his intentions were we all know Ramos is no stranger to controvertial behavior on the pitch.
We'll let you judge this one all by yourselves:
https://www.youtube.com/watch?v=vTQ1GqFTyW4
A video of Ramos as a kid practicing his moves in training has also recently emerged on social media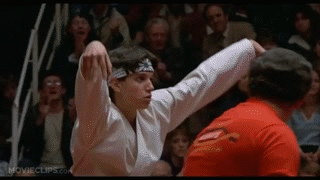 You really shouldn't walk into a pub with a fellow football club manager and talk about how your loss in...