Milner is back
Guess who's back, back again? Milner's back, tell a friend.
'Boring James Milner' is a Twitter account with at least 636,000 followers, but the Liverpool midfielder is back showing he's far from that. Loony is a follower too!
The story about how the Twitter Account 'Boring James Milner' was born is still unclear, the versions are many.
Some say that it was actually created following a number of boring interviews and comments made by the Englishman.
Others say it is simply because the versatile player is not as flashy as most of his other comrades.
Another theory is because when he joined social media his posts at first were simply commenting his mundane day to day chores. That is quite boring especially for Loony's tastes.
The truth is that Milner is one of the most consistent players in the Premier League over the last decade. Milner has also featured 62 times for England's national team, won two Premier League Titles, the FA Cup, a League Cup and a Community Shield.
However, thanks to the Twitter Account 'Boring James Milner', he will always be associated with the word 'boring'. Poor lad!
In all fairness, it has to be said that Milner has been more than happy to play up the stereotype but he did not leave it just at that!
Since then James Milner has had his moments by actually posting some really funny stuff.
But this time the 33 year old went even further cracking an awesome one with a clever twist from Eminem's song 'Stan'.
It all started with the post below about a pair of shorts…
Then the same fan tweeted him again at a later stage:
"Dear Mister "I'm Too Good To Call Or Write My Fans,

This will be the last tweet I ever send your [bottom],

It's been six months and still no word, I don't deserve it?"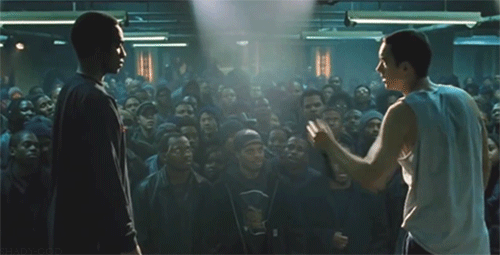 To which the reply from the real James Milner was:
A combination of the original lyrics of the song put up so nicely. And that, ladies and gentlemen, is the perfect drop-mic moment!!!
Well played bro. Peace out!
Real Madrid without Cristiano Ronaldo was like Golia without hair. The team suffered a couple of humiliations and some defeats...